Changelogs :
Fixed bug when save file
Fixed bug for font editor
Add option : change APK texture quality (higher quality = larger file size and slower loading ingame)
Add APK UV map editor
Some minor tweaks
! Must read ! :
Modified APK file works only with File Loader 1.0.2.5 or any newer version that supports ApkLoader plugin. Make sure "ApkLoader.dll" be added in plugin list.
Export file from CPK before modify
Alway backup your file before editing and use the tool with your own risk.
New features :
APK viewer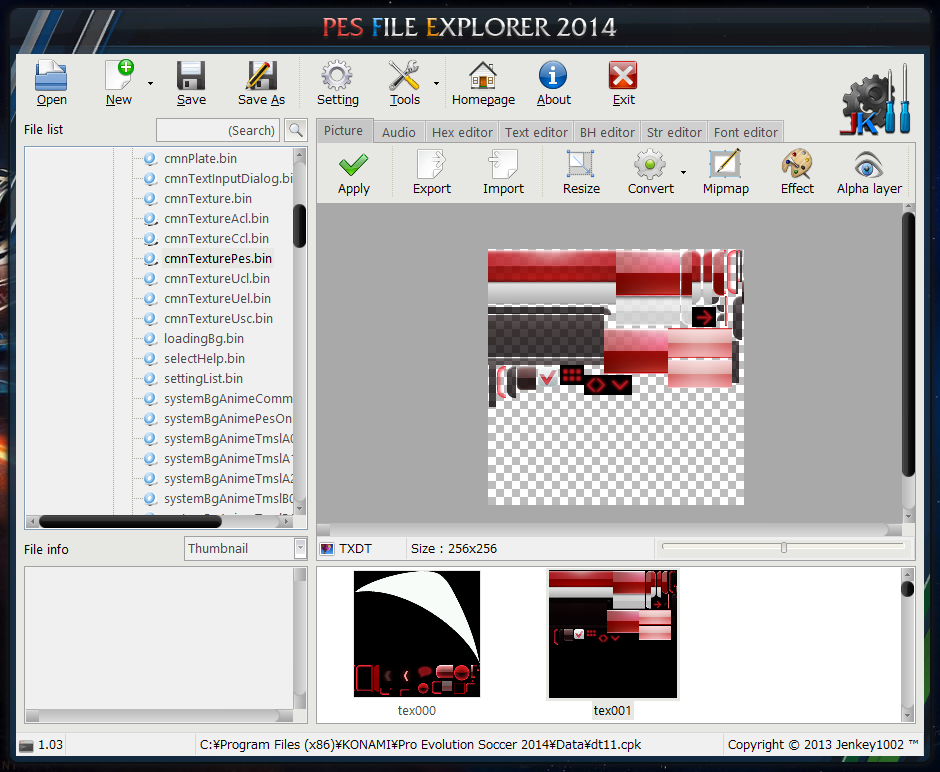 UV map edit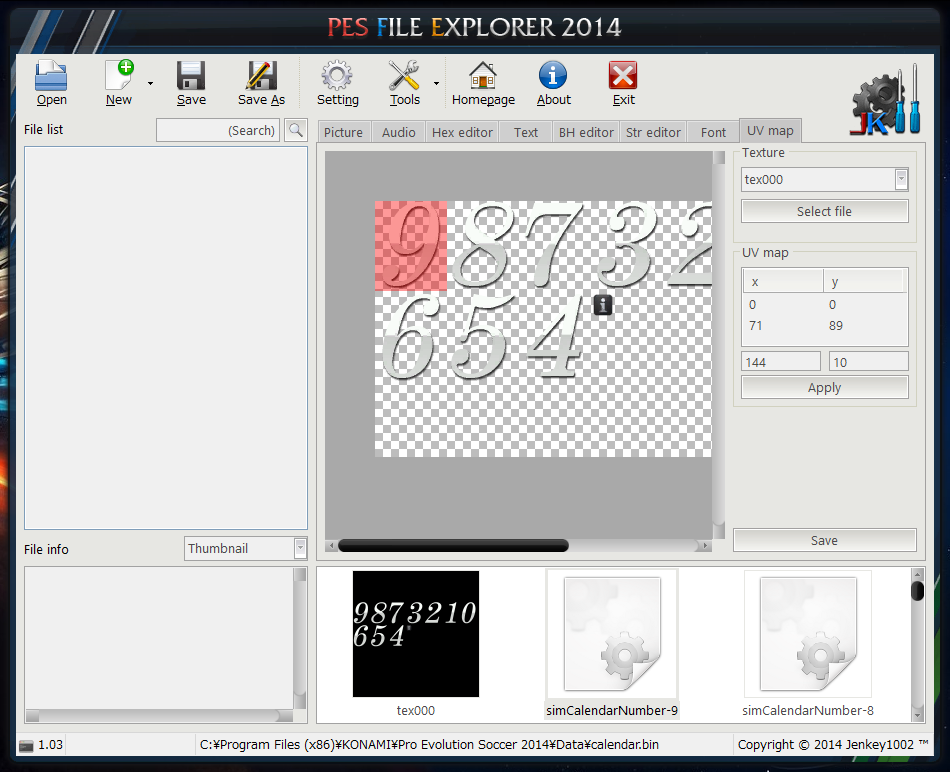 Texture quality setting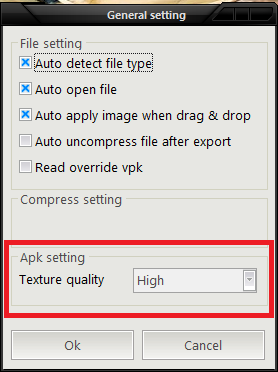 Download : Version 1.0.3.1
Zippyshare :
http://adf.ly/iWTdj
Moddingway :
http://adf.ly/iWTep