PESJP Patch 2013 version 3.00

N

ew design
Preview :
New turf HQ texture
Stadiumserver + pitch adboard server
Bannerserver now supports home and away teams
UEFA Europa League mode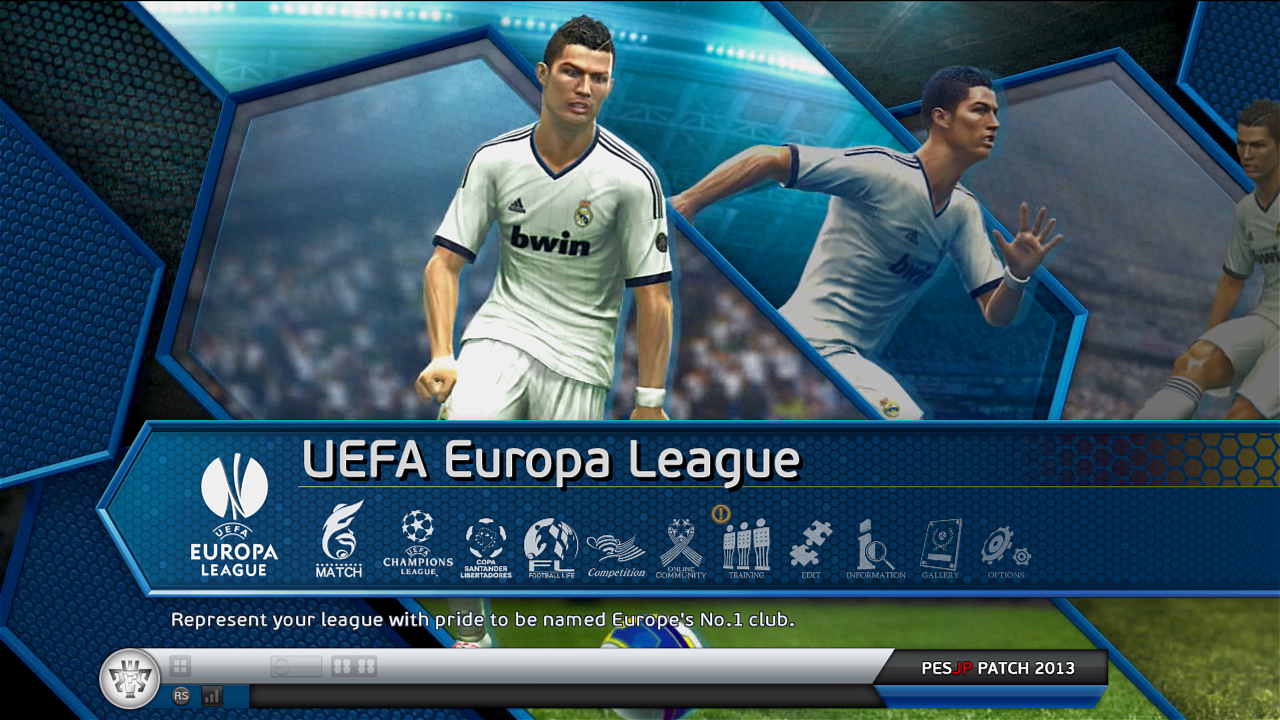 Transfers up-to-date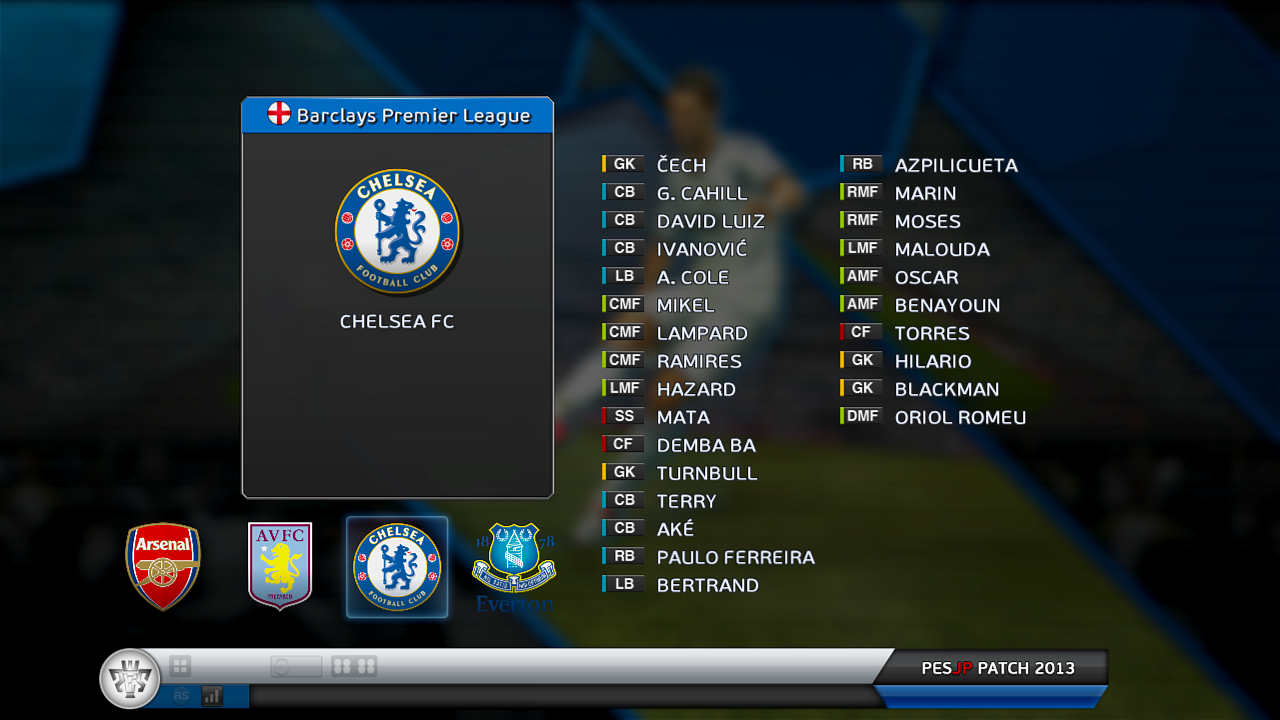 UEFA Champions League realistic electric adboard (center block is static)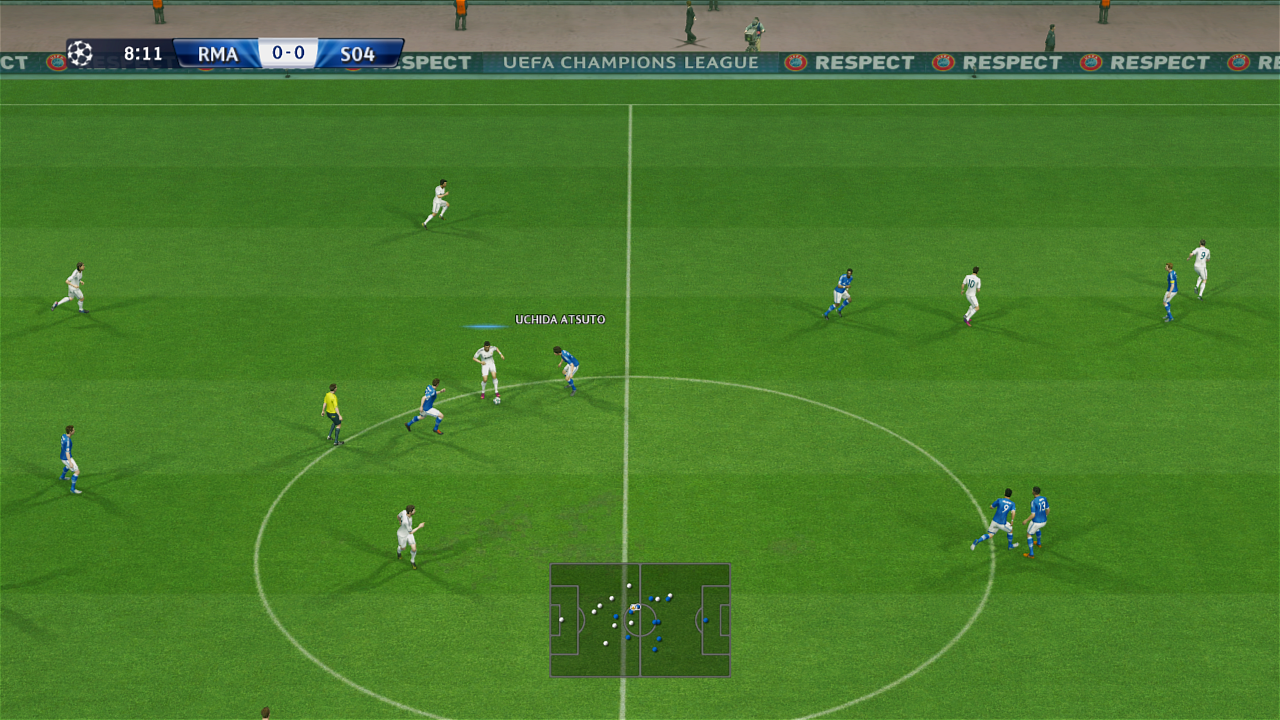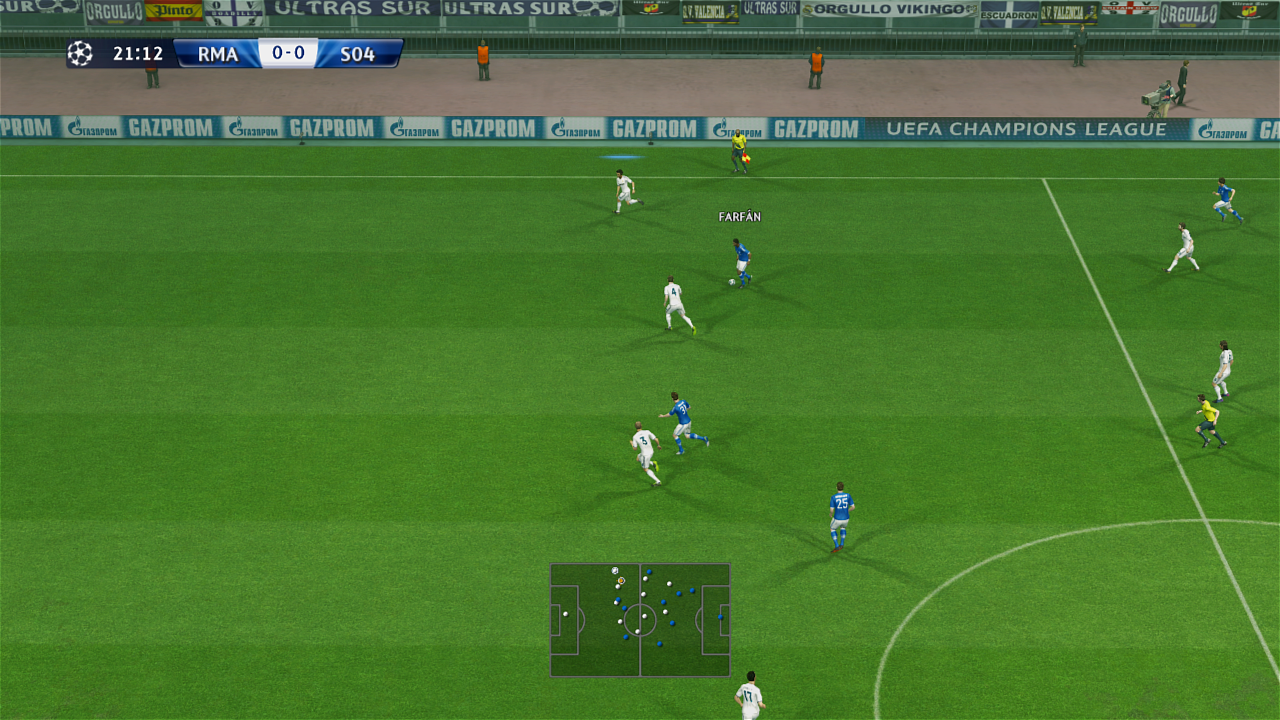 New features :
Bannerserver now supports both of teams : home and away.
Stadiumserver : allow to use unlimited stadium. GDB system.
Fit official patch 1.03 + DLC 3.00
Gameplay tool 3.30
New graphic + new design
New 20 scoreboards for scoreboard server
Transfers up-to-date
4300 faces & hairs in GDB folder
81 HD boots
New mode UEFA Europa League :

Selectable in top menu
Correct UEFA Europa teams
Correct Intro

...
New league :
Argentina Primera Division : selectable in FL - Copa Libertadores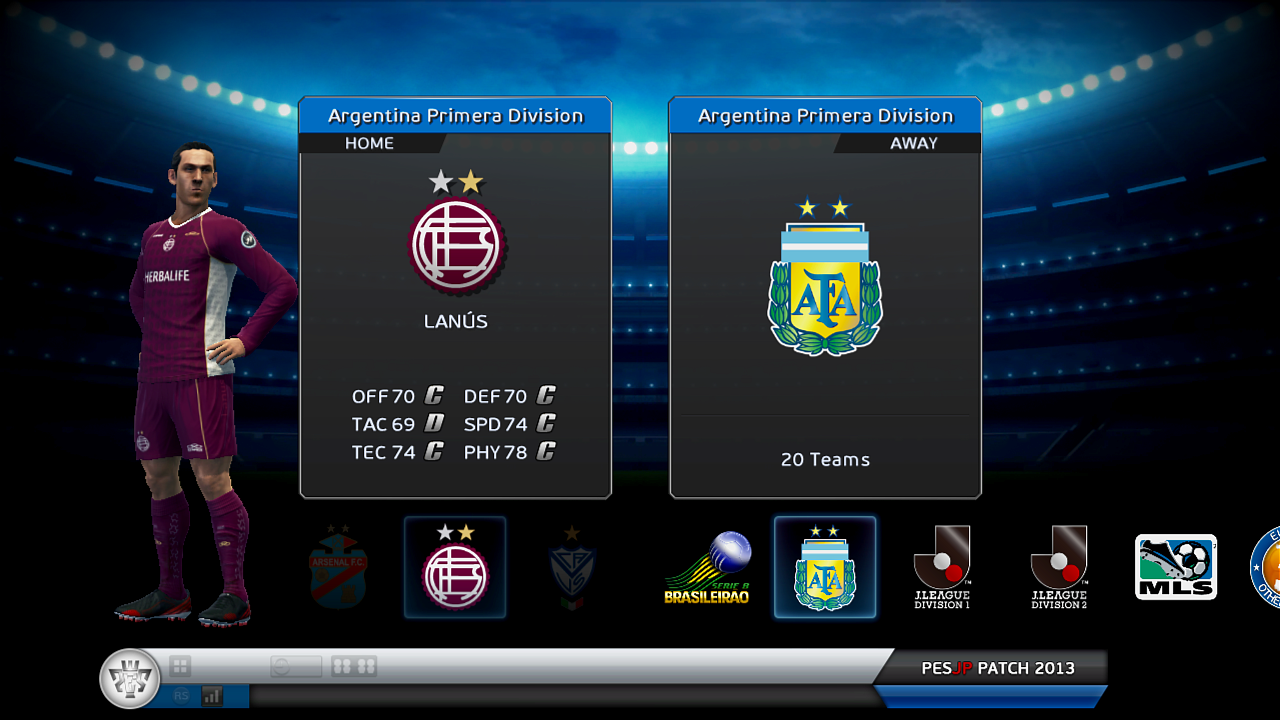 This's All-in-one version. If you have old version installed : Delete old patch folder before install the new one.
Download : ( version 3.00 AIO 12 parts - 2.26Gb)
New Mirror sendspace : (interchangeable)
Update 3.02 :
Gameplay tool 3.23 :

New option : change match time (1~45 min), substituations (1~11)

New adboard for 5 stadiums
New banner for 30 teams
Added more 700 new faces
New team : FC Dnipro Dnipropetrovskm, KRC Genk, FC Basel 1893, FC Steaua Bucureşti, FC Viktoria Plzeň (in UEFA EL mode)
Fixed online compatiable mode
Fixed some faces & hairs : Rakitic, Wilshere, Sigurdsson, Cigerc...
Update face & hair for : Neymar, Ronadinho, Beckham, Demba Ba, Torres, ...
Update PSD stats for 250 teams
Download : (3 parts - 480Mb)
Installation guide :
Extract with Winrar
Install both file :

PESJP_Patch_2013_v3_00_part_1.exe
PESJP_Patch_2013_v3_00_part_2.exe
Addon High Quality Graphic exe patch (for good PC only)